Yale Hospital Care Campaign Thank you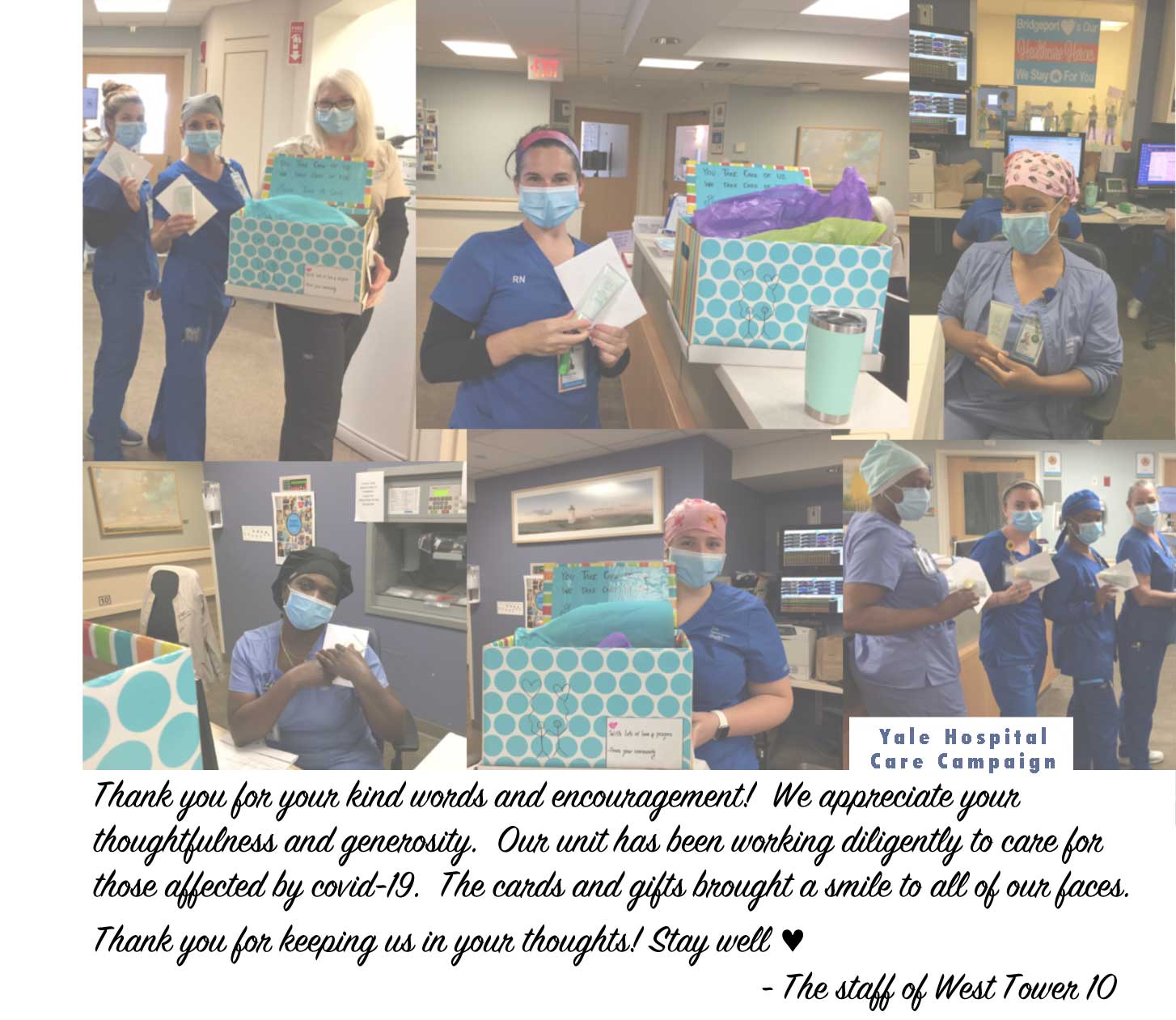 Big THANK YOUS! 111 hand creams and 119 hope cards were gifted to Yale Hospital in New Haven, CT!


Note from Host.
"Thanks a million for your kind hearts and generosity."
Care Campaign Host, Robin R, DO.
Note from care staff.

"There are smiles behind those masks – believe me!!! Everyone was very surprised by the thoughtful gesture – they appreciated the gifts but were most impacted by the cards. We could tell that a lot of thought and effort went into this beautiful gift and are grateful for the kind words and well wishes.