YES! WEEKLY Cone Care Campaign Article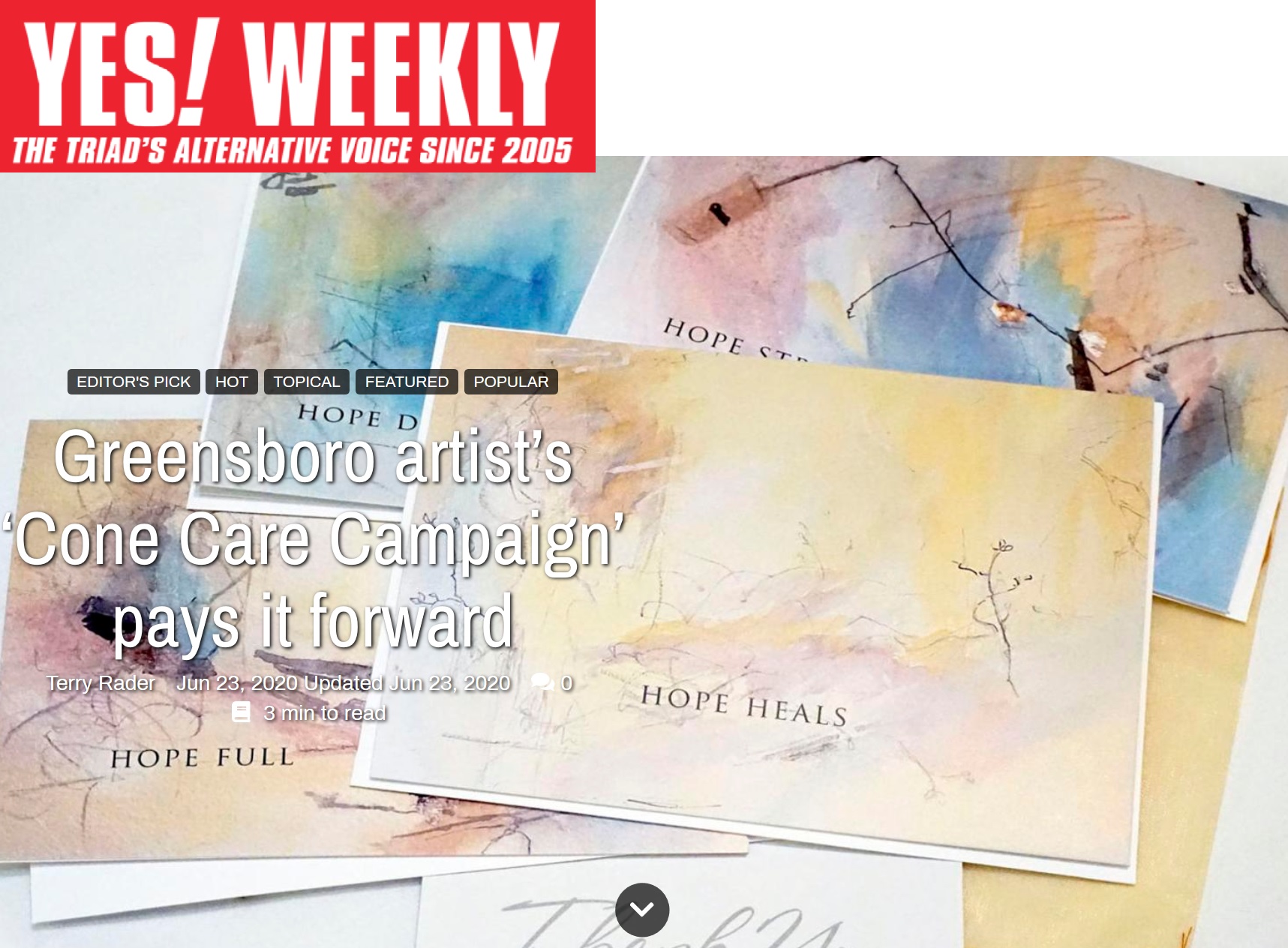 Thank you Yes!Weekly and writer Terry Rader for this awesome article about the Cone Care Campaign.
READ here.

In spite of Covid-19 there is lots of love and generosity in Triad to go around. There is still time to support Cone Health in this kind jester.
Visit the Cone Campaign Page here.
Donate directly here.